Looking for something to do during the month of July? Find out what's on in and around the Linen Quarter area right here! From theatre shows to family dinners – we have got you covered! Check out the listings below and be sure to make a booking!
SHOWS
ELVANA | Limelight 1
Looking for a unique way to relive music history? Why not experience ELVANA, the worlds finest Elvis fronted tribute to Nirvana. ELVANA tear through Nirvana's catalogue whilst splicing in grunge up sections of the king of rock & rolls finest moments, culminating in a whopper mash up of overdrive & old school rockabilly.
Date: 2nd July 6:30pm
Tickets: £22
https://www.ticketweb.uk/event/elvana-elvis-fronted-nirvana-limelight-tickets/10694155
Craig Hella Johnson Choral Festival | Ulster Hall
With performances from six choirs all the way from the United States, this concert will bring together over 100 voices, combining with passion and talent. The participating choirs are: Atlanta Young Singers, Director: Paige Mathis Beau Chant Community Choir, Director: Dione Peterson Belling Burley HS Bel Cantos/Bella Voce, Director: Dusty Fisher Canticum Collective, Director: Keely Rhodes Friends of CHJ, Director: Courtney Aguilar Wisconsin Ensembles Director: Mark Aamot.
Date: 9th July
Tickets: Free Admission
https://www.ulsterhall.co.uk/what-s-on/craig-hella-johnson/
The Pirates of Penzance | Grand Opera House
Give a professional creative team over 100 tremendously talented, vibrant, and dynamic young people and they will give you an exhilarating production that will, literally, leap off the iconic Grand Opera House stage! From the team that brought you Miss Saigon® School Edition, Bugsy Malone, The Wizard of Oz and Oliver!, the Grand Opera House Trust presents a sparkling new production of The Pirates of Penzance for its 2022 Summer Youth Production.
Dates:  Fri 22 July- Sun 24 July
Time: Friday & Saturday 7pm
Saturday: 2pm
Tickets: £16.50-25.00
EVENTS
Spotlight on European Documentary Festivals | Docs Ireland| Europa Hotel
Docs Ireland has invited a number of European counterparts to this year's festival, to create connections, strengthen partnerships and cultivate a further sense of solidarity in the documentary community. Join these representatives from a number of prestigious festivals to learn more about their festivals' individual ethos and curatorial practices, as well as creative collaborations, and how they work with filmmakers in supporting and promoting their work and careers. Speakers: Inka Achké | Head of Programming, Docpoint, Finland Rohan Crickmar | Documentary Programmer & Programme Consultant, Edinburgh International Film Festival, Scotland Joana Sousa | Co-Director, Doclisboa, Portugal Katarzyna Wilk | Head of Polish Docs & Director of Industry, Krakow Film Festival, Poland
Dates:  1 July
Time: 3pm
Tickets: £4.00
https://belfastfilmfestival.ticketsolve.com/shows/873635043
Pugs Comedy Club| Live at the Boneyard
Pug's Comedy Club is back and outdoors with a sensational lineup of local comics. Live at boneyard the lineup includes Ciaran Bartlett, Dave Elliot, Micky Bartlett and Eshann Akbar!
Location: The Boneyard
Date: 30 June 19.00-22.00 BST
Price: £11.37
http://theboneyardbelfast.com/
Question of Sport| Franklin's Sports Bar
Fancy yourself whiz at sports quizzing? Head down to Franklin's Sports Bar on the 1st of July to test yourself. 1st Prize is a Bottle of Spirits and Mixer, 2nd a £75 bar tab, 3rd £50 bar tab, 4th a round of pints and 6th a round of shots.
Date: 1st July 8pm
Bookings available at info@franklinsbelfast.com
EAT
ZEN | Asian Cuisine
Zen is one of Belfast's much loved Asian cuisine restaurants. By definition, Zen means enlightenment through meditation. When you eat from our range of delicious Japanese meals at Zen, we want you to reach enlightenment! Zen fuses fine Asian cuisine with a modern yet authentic architecture with flamboyant entertainment to create the most enjoyable dinning experience in the heart of Belfast city centre.
Book: 02890232244
Snax N' the City| Daytime Delicious Snacks
Located in Belfast City Centre Snax N' the City is more than a sandwich bar. With locally sourced freshly made produce Snax is the ideal stop of for a bite to eat during your tourist activities this July. With amazing weekly specials for all palettes, an outdoor seating and parklet area Snax is a the perfect spot for fast fresh fabulous food.
Read More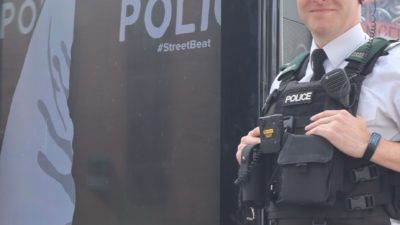 Linen Quarter Community Safety Update September and October 2022
article / Featured News
25th October 2022