We're hiring!
10th September 2019
Job Description
Linen Quarter Business Improvement District
Finance & Contracts Manager
The Linen Quarter BID is looking to recruit a high calibre individual to lead its financial administration. This is primarily an accounts receivable role, managing collection from 400 accounts totalling £500k per annum. However, we are also looking for a candidate who can contribute to the financial strategy of the organisation and has experience of managing commissioned services.
About Us
The Linen Quarter BID was launched in February 2018. It represents 400 business South of City Hall, including iconic locations such as the Ulster Hall, Ormeau Baths, BBC, Grand Opera House, and the Grand Central Hotel.
The BID is a not-for-profit business organisation, which has been established on a statutory basis. As part of this statutory role the BID issues a compulsory annual levy to its 400 members which it invests to improve safety; promote sustainability; encourage regeneration; and enhance the vibrancy of the district.
Salary & Benefits
You will be working in a small, highly focused company with a high level of autonomy. The post, which is based in Belfast City Centre, is a full-time position, offered on a permanent basis, with a six-month probationary period.
Salary: £27,000 rising with progression to £30,000
Working Week: 37.5 hours Monday to Friday.
Benefits: 25 days annual leave with 11 public holidays
Company pension
Flexible working
Position: The postholder reports directly to the BID MD.
About the Job
Note: experience of SAGE software is an essential requirement of the post.
Accounts Receivable
Liaising with Land & Property Services and Council to prepare and issue annual invoices.
Performing full debt collection process via invoices, email, telephone, and warning letters.
Preparing monthly statements, including collection to date and aged debtor's analysis.
Tracking customers that leave or relocate to the Linen Quarter, collating contact details and identifying payments due.
Preparing outstanding debt for legal enforcement where required.
Accounts Payable
Identify and track all accounts due and prepare incoming invoices for payment
Input payments onto SAGE, taking account of reclaiming VAT and project coding
Provide financial analysis on expenditure as required.
Financial Strategy & Board Secretariat
Work alongside the MD to profile current and future expenditure, providing strategic input and compiling reports as required.
Support the MD in all aspects of Board management, including registration with Companies House, Board administration, and minute taking.
Contract Management & Procurement
Provide an oversight function for core contracts, including assurance and VFM assessments.
Prepare weekly tasking for the BID street cleaning and graffiti removal team, monitor timesheets, and ensure work has been carried out to the required standard.
Provide support to the MD over procurement in line with established financial procedures.
Identify and apply for potential funding applications and administer grant drawdowns and reporting to funders.
Deal with other general queries and administration and provide project support as required.
About You
Recognised financial or accountancy qualifications, preferably to degree level.
5 years professional experience, with specific expertise in accounts receivable and management of debt.
Skilled in the use of SAGE software, along with Microsoft office and excel
Self-motivated and articulate, with excellent planning, organisation and time management skills.
Experience of contract management, procurement, and management of grant funding is desirable.
To request an application form, please contact chris@linenquarter.org
Closing date: Monday 23rd September at 12 noon.
Read More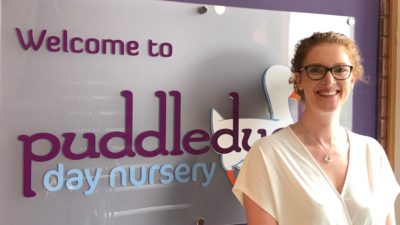 Managing Change As A Parent Returning To Belfast Office Life
article / Partner Stories
17th October 2023