Top Five Romantic Things to Do in LQ
Featured News / 7th February 2023
1. Grand Central Observatory – Take a trip to Ireland's tallest cocktail bar and sample their fantastic menu with the best views in the city.
2. Mystery Picnic Date – A date with a difference, enjoy a mystery picnic date in LQ where each clue takes you closer to your final location….
3. Fitz Must be Love – A luxury stay at the Fitzwilliam complete with complimentary prosecco, chocolates, and a four course meal.
4. Romantics & Radicals – Visit Ulster Hall for a free concert from British Composer Dame Ethel Mary Smyth.
5. I Pugging Love You – Feel the love at Pug Uglys on February 14th with live music, craft beers and tasty food!
Read More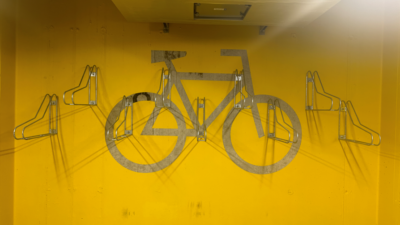 Ewart Building Receives Gold Award for Cycling, With Support From LQ BID
article / Campaigns
18th September 2023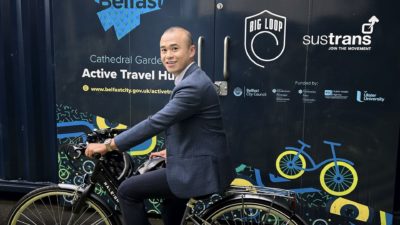 Pedalling Forward – 6 benefits of cycling you might not know about!
article / Campaigns
18th September 2023