The 6th annual Imagine! Belfast Festival of Ideas & Politics launched today in LQ
27th February 2020
The 6th annual Imagine! Belfast Festival of Ideas & Politics launched today (27 February) at a press conference in Pug Ugly's Belfast by leading actor and comedian Nuala McKeever. The cast of Body Politics also appeared at the short event. The seven-day festival features a packed programme of 90 events involving over 300 speakers and performers in 30 venues across the city.
The unique festival returns during 23-29 March with its quirkiest ever programme and an open invitation for the public to discuss the big issues of our times. The strictly non-partisan festival offers up an eclectic week of talks, workshops, theatre, poetry, comedy, exhibitions, films and tours to help us navigate a volatile future. Most of the events are free and the organisers hope to attract over 8,000 people to this unique festival, particularly those who traditionally are not involved in political discussion.
The funders for this year's festival include VSB Foundation; Queen's University Belfast; Community Relations Council; Ulster University and the Open University. The press conference is sponsored by event partner Linen Quarter BID who are hosting events with the Cabaret of Dangerous Ideas and the UK Parliament.
Chris McCracken, Managing Director at the Linen Quarter, said:
"The Imagine Festival provides a lively platform to consider new insights and ideas, and to discuss different points of view. As an organisation that promotes fresh thinking we are delighted to support a number of the events within Belfast's Linen Quarter – a dynamic hub for innovation and informed debate. The festival is an ideal opportunity to once again promote the vibrant partnership between business and the arts, and support a more creative, diverse and outward looking City."
For further information on any of the events please contact:
Peter O'Neill, Festival Director
07835381040 | peter@imaginebelfast.com
Full listings can be viewed here: https://imaginebelfast.com/
Read More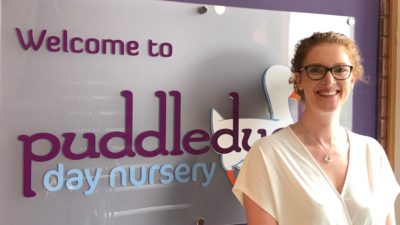 Managing Change As A Parent Returning To Belfast Office Life
article / Partner Stories
17th October 2023