Cycle to Work Day
 Read below to find out how Linen Quarter BID can help you promote cycling within your organisation
Cycling can be an enjoyable, sustainable and cost effective way to move around, including to work and while at work. It can help reduce the risk of cancer and cardiovascular disease by almost half and is a great way to reduce carbon emissions and associated air pollution, which is also linked to respiratory diseases.
Therefore, promoting cycling at your workplace is a great way to improve employee health and well-being and make the city a nicer place to work.
At Linen Quarter BID, we are committed to promoting sustainable transport in Belfast as part of our journey to create a healthy & sustainable district.
We run numerous cycling initiatives to this end, including free cycle training, bike maintenance and anti-theft campaigns alongside the PSNI.
The BID will also fund 75% of the cost of Cycling UK's "Cycling Friendly Place's Accreditation," for levy paying organisations, which is a great way to get recognition for your commitment to supporting cycling among your employees.
To learn more about the criteria for accreditation, please visit Cycling UK.
A key component of this initiative is that it contributes to the United Nations Sustainable Development Goals, such as Goal No. 3: Good Health and Well-Being, No. 11: Sustainable Cities and Communities and No. 13: Climate Action. The UN SDG is a blueprint to achieve a better and more sustainable future for all.
If you would like to find out more about the accreditation funding, or our other cycling initiatives, contact our Healthy & Sustainable manager at Lawrence@linenquarter.org
And remember, You don't have to be a seasoned cyclist to embed cycling into your commute, even occasionally, and we have recently published this video with Cycling UK which can give you or colleagues some tips to get started!
Read More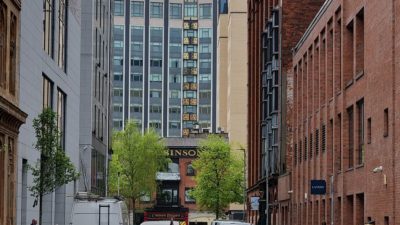 LQ BID submits proposals for reconfiguration of local road network
article / Featured News
12th October 2023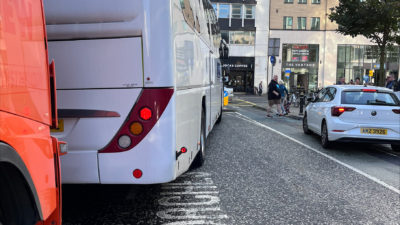 LQ BID writes to the Department for Infrastructure in relation to Glengall Street congestion issues
article / Featured News
3rd October 2023