FIVE WAYS TO CELEBRATE ST PATRICK'S DAY IN LINEN QUARTER
Featured News / 7th March 2023
This March 17th, why not paint the town green and celebrate St Patrick's Day in Belfast's Linen Quarter. Fast becoming one of the city's most vibrant and must visit areas, the district is home to some of the best Irish food, music venues, pubs and nightlife – just a stone's throw away from Belfast City Hall.
Here's five ways to celebrate St Patrick's Day in Linen Quarter and beyond.
1. Féile Trad at The Points
Traditional music is the celebration of sound and storytelling, and Linen Quarter is home to a rich music scene which embodies the spirit of Belfast. Visit the Points in the heart of the Dublin Road on March 17th and enjoy a full day of singing, dancing and great craic!
2. Family Fun at FLAXX
FLAXX on Brunswick Street is one of Linen Quarter's newest social spaces – a social hub with outdoor seating, performance area and stage, back open just in time for St Patrick's Day. FLAXX has something for all the family with live music on the day, a BBQ and games area.
Read More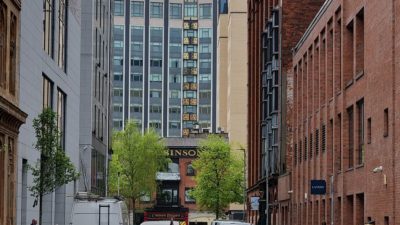 LQ BID submits proposals for reconfiguration of local road network
article / Featured News
12th October 2023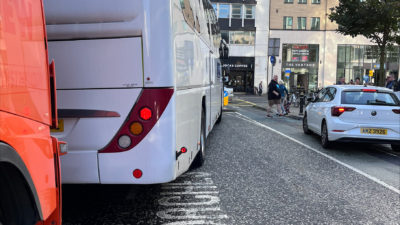 LQ BID writes to the Department for Infrastructure in relation to Glengall Street congestion issues
article / Featured News
3rd October 2023