The past year, more than any other, has demonstrated the importance of green spaces, cleaner streets, and a well-maintained City Centre.  Planting and greenery undoubtedly have a positive effect on the health and wellbeing of our communities, as well as improving the appearance of the areas we work or socialise in.
For Gardening Week 2021, we are showcasing our signature installation, Flax Fields, outside Invest NI on Bedford Street – a frequently used set location on this year's series of Line Of Duty! Flax Fields provides a pleasant outdoor space to relax, and includes an additional waste bin, brightly-coloured planting and foliage to enhance the area. The architectural plants themselves were chosen to add colour and create an urban vibe, and the planters and bin are maintained weekly by our dedicated Clean Team.
In the Linen Quarter we are fortunate to have plenty of trees and greenery, from pink cherry blossoms on Linenhall Street, to an arc of planting around our historic Thomas Thompson Fountain on Ormeau Avenue.  However, as we roll out more projects across the district, keep an eye out over the summer months for new planting throughout the Linen Quarter to enhance what is already a vibrant place to work, play and stay!
Read More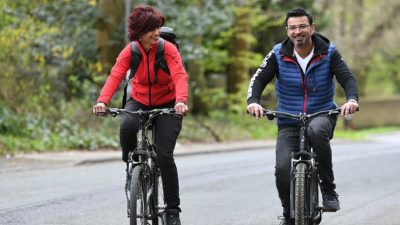 The BID publishes Cycling to Work video to mark start of Bike Week 2023
article / Featured News
5th June 2023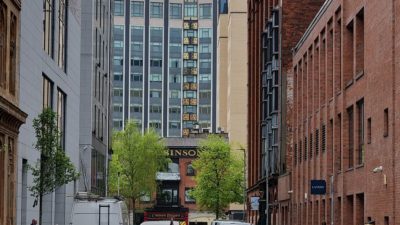 Consultation on commercial access strategy for the Blackstaff area is now open
article / Featured News
1st June 2023