LOCK IT OR LOSE IT!
3rd September 2019
Bicycle crime is big business in Belfast City Centre, and is up 51% on last year's figures with links to drugs and other crimes.
There are many reasons for Bicycle theft but a couple of simple changes can make the difference between a bicycle being stolen or not.. 87 reasons resulted in 87 Bicycles being stolen in Belfast in JULY 2019.
Only 28% of cyclists will replace a stolen bike and the rest will stop cycling, and if a cyclist cant park within around 50m of the desired destination they are more likely to not stop at all. What's this mean to you? If bicycles are being stolen outside your business, then you will start to lose that trade. If your employees bikes are being stolen then they can't home or back into work the next day. Would they have the money spare to replace it? Most insurance policies won't cover bicycle theft unless you can prove it was locked securely and correctly… and then the excess.
Bicycle crime hotspots tend to perpetuate – if there are "rich pickings" then it is more than likely that further thefts of cycles will occur in the area.
What to do?
A few simple changes can make all the difference. Simple barriers to theft will deter most criminals, but not all. There is no fail safe method, but the basics can make a huge difference.
Lock it or lose it.
Exactly what it says; Lock your bike securely and correctly – lock through the frame, secure the wheels, lock to an immovable object.
Remove all slack and play from the system; make sure the cable lock is wound tight, or the U lock can't move about.
If they can move it, it's easier to break.
Employers, consider letting your staff lock their bike inside. Happy staff work better… when they have to buy a new bike it's not so good!
Use a good quality lock – spend £20+ on a Solid Secure rated U-Lock.
Average cycle on the bike to work scheme is around £450. The majority of locks seen on the Police Beat are Sub £5 and are easy to break.
Get a cable too, and use it to secure the rest of the bicycle components.
If the lock is too heavy then leave it locked at work, and have another lock for the house.
When at home, lock it in the shed or house. Yes, thieves target houses.
If you have a nice bike, don't use Strava or other fitness aps near your home. Cancel that last 500m of the ride.
It doesn't take much to steal your bicycle; 5 seconds is all it takes.
We ran some tests and yes, 5 seconds is all it takes.
That's the time to walk to the till at the shop and no, you won't be able to catch them – just lock it at all times!
Lock it or Lose it.
#ENDS# Official release from the PSNI.
Read More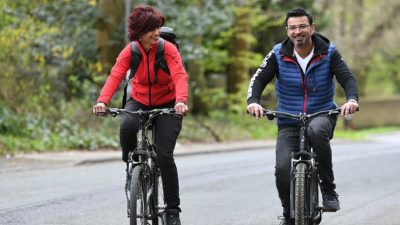 The BID publishes Cycling to Work video to mark start of Bike Week 2023
article / Featured News
5th June 2023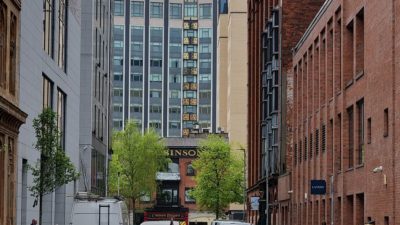 Consultation on commercial access strategy for the Blackstaff area is now open
article / Featured News
1st June 2023