LINEN LIVE IS LAUNCHED
10th July 2019
Linen Quarter Business Improvement District (Linen Quarter BID) has launched its innovative Linen Live guide to the city's freshest and most exciting district. With over 50 bars, restaurants, cafes and hotels, the handy fold-out-map pulls together the best Belfast has to offer in one place.
The guide is available now and being handed out to passers-by from the Linen Quarter's very own Street Ambassadors team. The team; easy to spot in blue jackets, will operate for 13 weeks each year from late June to mid-September, acting as brand ambassadors for the Linen Quarter with a specific aim to support our hotel and hospitality industry. They will spend the Summer direct commuters and tourists to the best places on offer, all found in the Linen Live guide. The Street Ambassadors can be found around the City Hall, Great Victoria Street and Bedford Street areas.
Chris McCracken, Managing Director at the Linen Quarter commented that the new guide and ambassadors were a great way to help tourists and locals find their way around the area:
"Linen Live, the handy pocket-sized map, is a really convenient and fun way to navigate around the Linen Quarter area. With a round-up of the best places to stay, eat and socialise, the maps are being handed out now by our fantastic street team.
"There is no better time to launch Linen Live as we get ready for summer here in the city. The Linen Quarter is not only the premier business district in Belfast, just south of City Hall, but includes iconic buildings like the Ulster Hall, BBC, and Grand Opera House, as well as host of top-quality hotels and hospitality venues.
"Our Street Ambassadors are on hand now with the Linen Live guides so keep any eye out and grab yours too!"
Linen Quarter BID, a not-for-profit organisation work on behalf of its levy payers to help shape the regeneration and improvement of the district. Their vision actively promotes greater public and private investment, but also advocates a much greater focus on liveability, with new public spaces and squares, improved residential development, and greater priority for walking, cycling, and public transport.
To find out more about the Linen Quarter, visit its newly launched website www.linenquarter.org or follow @LinenQuarterBID on Twitter.
Read More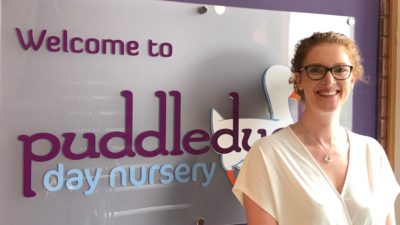 Managing Change As A Parent Returning To Belfast Office Life
article / Partner Stories
17th October 2023