The Imagine! Festival of Ideas & Politics returns in 2023
Featured News / 7th March 2023
Linen Quarter BID are delighted to be sponsoring this year's Imagine Festival which offers a variety of cultural events and thought-provoking discussions.



Frances Crook OBE, Co-convenor of the Commission on Political Power20 March, 12.30pm-2.00pmWhat needs to change about democracy in the UK? Join Frances Crook on March 21st for an exciting discussion on democracy and public debate on what remedies we need to restore probity and public confidence.
Professor Jon Tonge, Political Instability in NI22 March, 12.30pm-2.00pmJoin Professor Jon Tonge in the Europa Hotel and he discusses political instability in Northern Ireland, the collapse of devolved power-sharing and what can to be done to prevent such debacles in the future.
Regenerating Forgotten Spaces22 March, 7.30-9.00pmTaking place in the Penthouse Suite at the Europa Hotel, join our Managing Director Chris McCracken as he chairs a panel discussion on Belfast's regeneration initiatives and the results of the festival's 'Forgotten Spaces' competition.
Re-imagining Blackstaff Square23 March, 8.30am-10amEnjoy a free business breakfast as we discuss re-imagining Blackstaff Square. Introduced by Chris McCracken, we'll be chatting through the BID's vision and concept study around transforming the semi-derelict square into an iconic new plaza and enhanced social space.
Professor Linda Bauld, University of Edinburgh. The Pandemic and Preparing for the Next OneMarch 23rd, 1.00pm-2.00pmAs the world emerges from the pandemic, Professor Linda Bauld discusses what we've learnt, how we can be better prepared for future threats and can the next pandemic be prevented?
Read More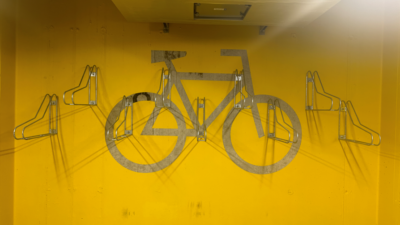 Ewart Building Receives Gold Award for Cycling, With Support From LQ BID
article / Campaigns
18th September 2023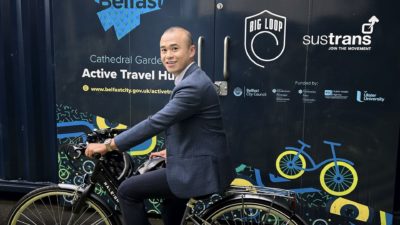 Pedalling Forward – 6 benefits of cycling you might not know about!
article / Campaigns
18th September 2023