As part of our Healthy District initiative, the BID will be actively engaging with businesses to map the number of AEDs within the Linen Quarter. In September 2021, we delivered accredited AED/CPR training to a cohort of members, and followed up with a mapping exercise. We are engaging again to identify any new devices, and with offices who have recently reopened.
Last year many offices were closed or restricted, so we are conducting another exercise to update our information and identify any new devices.
Our Street Ambassador Charlie may visit your business this week or next, to ask for some information about AEDs on site. Any information your team can provide in relation to existing AEDs will be most helpful, as we continue to raise awareness about this life-saving equipment.
We plan on delivering further CPR training in 2022, and this will be advertised on our newsletter and social media channels.
Read More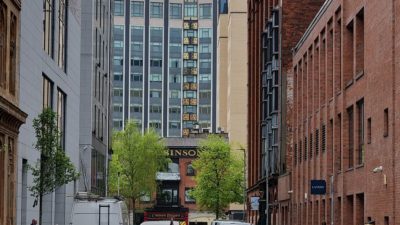 LQ BID submits proposals for reconfiguration of local road network
article / Featured News
12th October 2023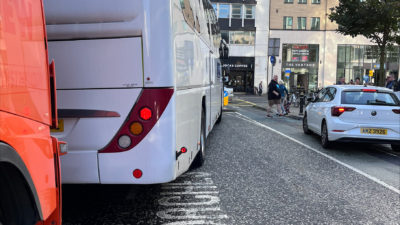 LQ BID writes to the Department for Infrastructure in relation to Glengall Street congestion issues
article / Featured News
3rd October 2023