Help Stuff A Bus in LQ
3rd December 2019
The LQ BID is delighted to team up with Translink and U105 this Christmas for the Stuff A Bus toy collection in aid of The Salvation Army and St Vincent de Paul Family Appeal.  The appeal will help families in our local communities who are experiencing financial and emotional hardship, by ensuring that children who may not otherwise receive a gift, wake up to a present on Christmas morning.
The LQ BID would like to encourage donations this year from LQ businesses and guests who are staying in the hotels within the district. To help support the cause even further, The Maldron Hotel has had a collection point installed within the reception area of the hotel, making it easier for donations to be made.
Last year the campaign stuffed not one bus, but two. This time, the goal is to fill a double decker with 20,000 presents which will be delivered just in time for Christmas and the LQ Bid are delighted to help support this and put a smile on the faces of thousands of local kids across NI.
Belfast businesses always step up when it comes to charity, and we would really appreciate it if each organisation in LQ can make at least one donation.
Simply bring new and unwrapped toys and gifts to our three drop-off points across the Linen Quarter:
Maldron Hotel (Black Staff Square)
Belfast Europa Bus Station
Belfast Lanyon Place Station
Simply bring new and unwrapped toys and gifts to the toy drop-off points outlined.
Pictured: Linen Quarter Events & Communications Manager, Leeza Dixon and General Manager of The Maldron Hotel, Mike Gatt making donations to the cause.  Thanks to Mike and his team for the extra support this year.
Read More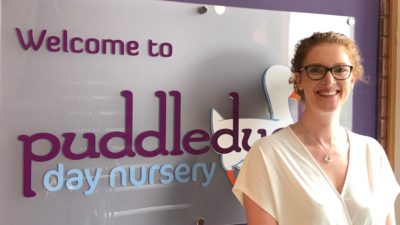 Managing Change As A Parent Returning To Belfast Office Life
article / Partner Stories
17th October 2023