Have a FREE drink on us!
10th October 2019
The Linen Quarter is home to an abundant of vibrant cafes, bars, restaurants and hotels all within a short proximity to many other central Belfast locations.
Whether you're a tourist or a local, the busy area has so much to offer morning, afternoon and evening, with many hospitality venues providing fantastic promotions, including afternoon teas, happy hours, early-bird theatre menus and more.
With the voucher below, why not enjoy a complimentary drink for you and a friend, when dining in one of the participating restaurants?
Voucher must be shown at time of sitting – so please take a screenshot with you and enjoy your Linen Quarter experience!
Terms & Conditions
• You must be 18 or over to avail of alcohol with this voucher (ID may be required)
• The voucher is only valid Mon-Thurs (14th-31st Oct) and cannot be used after this time
• Only one voucher is accepted for 2 people and cannot be transferred
• All decisions made by the management of venue are final, management retain the
right to cancel this promotion at any time without giving reason and without
notifying customers in advance
• The vouchers cannot be exchanged for cash or credit in the premises and cannot be used with any other offer
• The vouchers must be approved by management/staff
• The voucher entitles 2 people to one complimentary drink each
Read More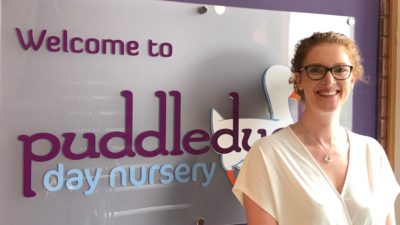 Managing Change As A Parent Returning To Belfast Office Life
article / Partner Stories
17th October 2023