North South Glider route announced
Featured News / 24th October 2022
Announcement of North-South Glider route
Following a public consultation conducted between 26 July and 4 October 2021 on possible service routes of the proposed North-South Glider, DfI Minister John O'Dowd has now announced the highly anticipated route.
The first phase of the Glider bus was launched in 2018 and has seen an increase of public transport usage along the existing routes by 70% according to official figures.
Running from the existing G1/G2 network at City Hall, the southern section of the proposed G3 service will follow Great Victoria Street, Bruce Street, Bankmore Link to Ormeau Road before continuing to Ravenhill Road intersection and along the Saintfield Road. The Bankmore Link section of the route – currently consisting of Bankmore Square and a sequence of surface car parks along Bankmore Street – will include a new public transport road and cycling link.
The new phase of the Glider works also proposes to extend the existing G2 service — which currently links Titanic Quarter to Belfast City Centre — to Queen's University and Belfast City Hospital. This extension will follow Great Victoria Street, Bruce Street, Dublin Road, University Road, Elmwood Avenue and returning to the city centre via Lisburn Road and Great Victoria Street.
DfI officials are now working on detailed designs for the proposed route. Subject to funding, it is currently estimated that the North-South Glider service could become operational in autumn 2027.
Read More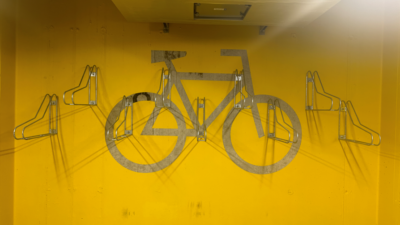 Ewart Building Receives Gold Award for Cycling, With Support From LQ BID
article / Campaigns
18th September 2023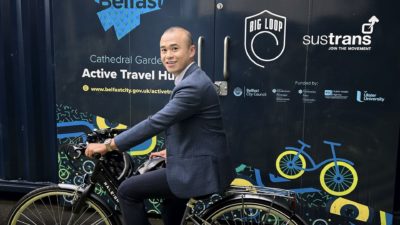 Pedalling Forward – 6 benefits of cycling you might not know about!
article / Campaigns
18th September 2023