Linen Quarter BID is delighted to offer members personal safety alarms as part of our Safer District Agenda. Funded by the PCSP and in partnership with Belfast City Council, Belfast One BID and Destination CQ BID , the alarms are free for any member organisation.
The alarms are convenient and accessible, designed to increase personal safety. They are intended to shock and disorientate the attacker, thus giving the victim an opportunity to escape, rather than relying on attracting help. The alarm is also designed to detach from the key ring once activated, meaning the user does not need to leave their keys behind.
If you would like to place an order of personal safety alarms, please contact charlotte@linenquarter.org and we can have these delivered to your organisation.
As well as encouraging members and visitors to take measures to improve their personal safety, we continue to work with our Street Beat officers and other partners to solve and prevent problems, identify trends, and make the Linen Quarter a Safer District for all who work or visit.
Read More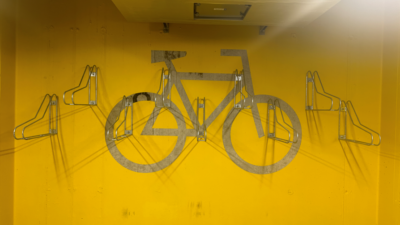 Ewart Building Receives Gold Award for Cycling, With Support From LQ BID
article / Campaigns
18th September 2023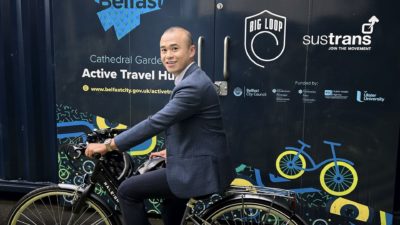 Pedalling Forward – 6 benefits of cycling you might not know about!
article / Campaigns
18th September 2023