Flax Field set to flourish in the Linen Quarter
26th April 2019
On 26 April the Lord Mayor of Belfast, Cllr Deirdre Hargey, launched Flax Field at Bedford Square, a new urban planting in the heart of the Linen Quarter. The feature consists of colourful planters, benches, and banners and will providing attractive new greenery in the middle of the city.
The center piece of the installation is 6 planters devoted to growing flax between April and June each year. The flax will then be harvested, turned into linen yarn using traditional methods, and subsequently used to make a linen garment. The garment will be awarded to the local business that has done the most for sustainability or the green economy over the last 12 months.
The installation was funded by the Linen Quarter BID, who are also running the local sustainability award. Chris McCracken, the managing Director of the BID, said:
We are delighted to launch Flax Field, which will provide a fresh green environment for all those who live, work, or visit this vibrant area.

Returning linen production to the linen quarter is resonant with symbolism and reconnects the district with its historic past, which in the 19th century was the very center of the largest linen industry of the world.

Connecting locally grown flax with sustainability also points to the future, and our determination to make the Linen Quarter one of the most environmentally friendly business districts across these islands.
For more information on the Flax Fields contact Chris McCracken chris@linenquarter.org.
Read More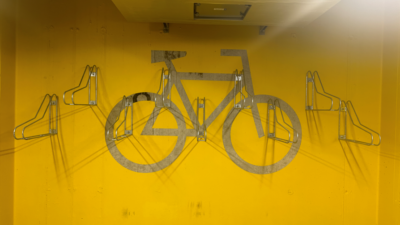 Ewart Building Receives Gold Award for Cycling, With Support From LQ BID
article / Campaigns
18th September 2023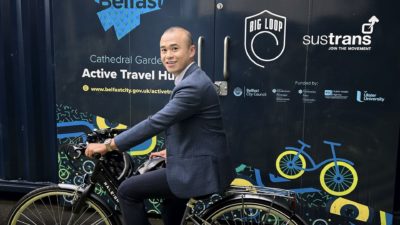 Pedalling Forward – 6 benefits of cycling you might not know about!
article / Campaigns
18th September 2023