Flax Field is harvested in LQ
27th August 2019
Flax Field
Flax Field, one of the newest attractions in Belfast's Linen Quarter, is harvested on Bedford Street by local linen designer Katie Larmour, of Katie Larmour Irish Linen, and Leo Cullen of Maria Cardenas Design.
Chris McCracken, Managing Director at the Linen Quarter Business Improvement District said; "The Linen Quarter is one of Belfast's most historic districts and we're delighted to bring back linen production to the area."
"This locally grown flax will now be processed by traditional methods, woven into a linen banner and awarded to a Linen Quarter business with the best sustainability initiative of 2019.
"Flax will be harvested from Flax Field each year and the new sustainability award will become an annual feature, organised and sponsored by Linen Quarter BID."
Read More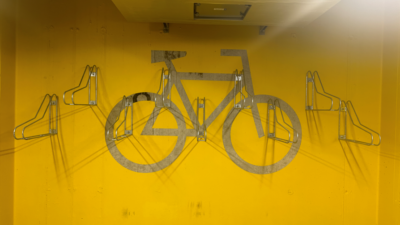 Ewart Building Receives Gold Award for Cycling, With Support From LQ BID
article / Campaigns
18th September 2023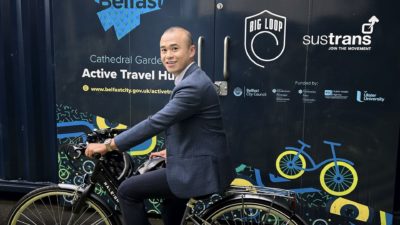 Pedalling Forward – 6 benefits of cycling you might not know about!
article / Campaigns
18th September 2023