Linen Quarter Community Safety Update September and October 2022
Featured News / 25th October 2022
Our dedicated policing service, Street Beat, in conjunction with Destination CQ, engage with members to solve problems and improve community safety. Members contact our officer, Chris Wallace, regarding a range of issues affecting their business. Below is an update of their activities throughout September and October.
Increased Presence and Arrests
Street Beat have been involved in numerous arrests for disorderly behaviour, assault and domestic assault, whilst further offences are being investigated such as theft and indecent behaviour.
Our officers were involved in searches for missing persons and concern for safety calls, including the safe return of a juvenile to their guardian.
Street Beat have also increased the number of foot patrols within LQ, targeting begging and anti-social behaviour, with the aim of increasing the visibility of uniformed police in the area.
Engagement, Training and Crime Prevention
Our Street Beat team continue their engagement with Now Group to develop Crime Prevention sessions to their Family Group in January.
They have also engaged with the student community, during Freshers' Week, providing crime prevention and personal safety advice, as well as bike marking.
They have also continued to engage with hotels to tackle vagrancy and obstructed exits.
Our officers have engaged with LQ car parks in a bid to tackle drug use and paraphernalia, between owners and local businesses.
The PSNI have been involved in the production of a nightlife personal safety training video in conjunction with Hospitality Ulster. This was a short advert filmed in the Harp Bar.
If you would like to arrange a visit, contact: chris.wallace@psni.police.uk
Read More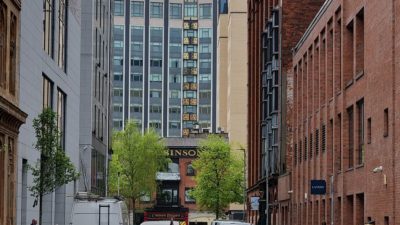 LQ BID submits proposals for reconfiguration of local road network
article / Featured News
12th October 2023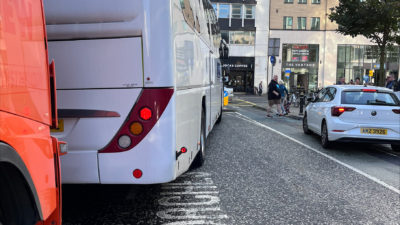 LQ BID writes to the Department for Infrastructure in relation to Glengall Street congestion issues
article / Featured News
3rd October 2023