Culture Night: Linen Live 10 X 10
3rd September 2019
BEAT CARNIVAL | Street Drummers on Bedford Street | Great Victoria Street & City Hall | 4.30-6.30
Beat produces a spectacular legacy of creative skills, collaboration and celebration – a carnival fit for communities and audiences with a wide imagination.
CAP ON THE WALL | Lively Irish Trad at The Maldron Hotel | 5.30-7pm
Featuring a father and son, the traditional Irish music is the perfect set of all genres to really get you on your feet! Expect the fiddle, percussion and guitar with this set.
LEWIS HANLON JAZZ QUARTET | Jazz at the Fitzwilliam Hotel | Ground Floor Bar | 6-7.30pm
Lewis has been a jazz musician for several years – participating in the moving of the jazz festival in Belfast! Having conducted Ulster University's Jazz Band, Lewis brings his Jazz to the Fitz – a night not to be missed!
MCCREA MUSICAL THEATRE | Musical Theatre at the Europa Piano Bar | 6.30-8pm
Think Footloose, Grease and Legally Blonde and that's what you'll get with Caitlyn McCrea. Owning her own music school, Caitlyn is a professional when it comes to theatre, voice and piano – you'll be sure to sing along!
ARIA GRANDES | Opera at Sweet Afton | 7-8.30 pm
The Aria Grandes four-piece ladies' choir will amaze and astound you with their eclectic mix of mezzo soprano and coloratura talents – this is not just any normal Opera you've heard before!
THE HENDERSON QUARTET | Chamber music at The Clayton Hotel | 7.30-9pm
A group of chicks who play anything from Beethoven to Bill Withers, the girls will entice your musical senses, making you feel relaxed over a casual beer or strawberry gin – a group not to be missed!
SWING GALS | Choir at The Perch | 8-9.30pm
Swings Girls is one of NI's all girl vocal collectives, known for their close harmonies and sophisticated interpretations of Jazz, Pop and all-time favourites! Through song and costume – the girls are a sure hit!
LATA SHARMA BAND | Pop at the Europa Lobby Bar | 8.30-10pm
The Lata Sharma Band covers all of the best Rock and Pop from the era worth talking about and singing to…. the 80's! The great music is so worth stopping by for – you'll be sure to know the words and sing along!
JAM PACT | Rock at Pug Ugly's | 9 – 10.30pm
A Belfast tribute to the Jam – you'll hear all their best hits at 100 miles per hour, a truly upbeat set for lovers of Rock!
RONNIE GREER & FRIENDS | Blues at The Grand Central Seahorse Lounge | 9.30-11pm
Taking to the hotel is Blues legend Ronnie Greer and friends. With hit albums and having worked with some of the biggest bands around – Ronnie will bring a mix of Blues and Jazz with his excellent vocals and guitar skills. The headline act for CNB19 in LQ – you won't want to miss!
Enjoy 10 musical genres in 10 venues, with free music across the quarter during Culture Night.
Come on along – we hope to see you there!
The full Culture Night Belfast programme can be found here:
https://www.culturenightbelfast.com/wp-content/themes/culture_night/img/Culture%20Night%20and%20Day%202019%20Programme.pdf 
Read More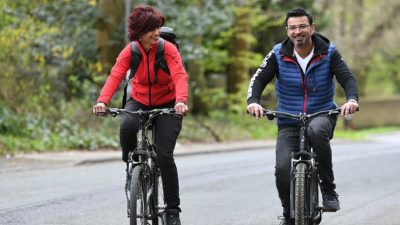 The BID publishes Cycling to Work video to mark start of Bike Week 2023
article / Featured News
5th June 2023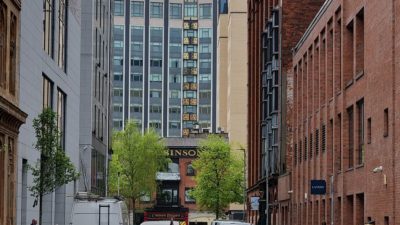 Consultation on commercial access strategy for the Blackstaff area is now open
article / Featured News
1st June 2023