Climate Provocations Debate
20th September 2019
Young people have focused greater attention on urgent climate action through their high profile #FridaysforFuture school strikes. A call has gone out for everyone to join the global climate strikes happening today – 20 September.
To coincide with this, Arup, in conjunction with the Linen Quarter BID, held an expert panel debate on the climate emergency, focusing on the actions needed to begin to tackle issues on transport, energy, buildings and more.
The debate was chaired by Chris McCracken, Linen Quarter BID and Diane Emerson, Arup, questions debated included:
How will we power ourselves? If not oil and gas, what?
Why do we allow people to rent out poorly insulated buildings?
Who's going to tell my mate Steve he has to stop with all that driving?
Do we need to talk about population?
Do we all have to go vegan?
How many trees would make a difference?
Pictured: (l-r) Anne Madden of Sustrans, Gregor Fulton of Woodland Trust, Ciaran Fox of RSUA, Chris McCracken of Linen Quarter BID, Diane Emerson of Arup, Kerry Melville of Belfast Food Network and David Surplus of B9 Energy.
Read More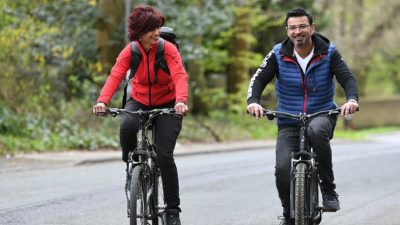 The BID publishes Cycling to Work video to mark start of Bike Week 2023
article / Featured News
5th June 2023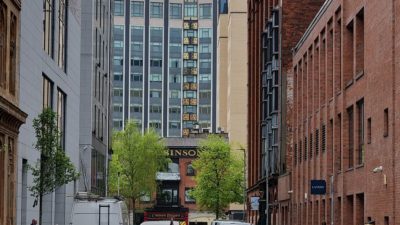 Consultation on commercial access strategy for the Blackstaff area is now open
article / Featured News
1st June 2023