Cafe Conversations
28th October 2019
Linen Quarter Regeneration – Café Conversation
If you are interested in urban design, sustainability or social regeneration then please join us for a café conversation at Pug Ugly's, Thursday 7 Nov from 5-7pm.
In May 2019 the Linen Quarter BID produced a new vision to help shape the future development of the district. In the last four years £250m of new hotels and offices have been delivered. In the next five years the District will see a brand new Transport Hub, a redeveloped BBC building, and flagship offices for Deloitte and Kainos. The N-S Glider extension, the Gasworks foot/cycle bridge, and a swathe of new public realm will also be underway.
Yet so much more can be done, and this is your opportunity to help shape the debate. Meeting in the relaxed and convivial surrounds of Pug's lounge bar we will spend a couple of hours to consider and discuss the key themes. This includes the future of transport, the opportunity to expand technology and tourism investments, and the steps we need to build a more sustainable city.
Jointly convened by the Linen Quarter BID and PLACE, with the support of the Royal Society of Ulster Architects and Belfast Design Week, this eclectic conversation will help visualise a Better Belfast, and set the standards for a generation to come.
The event is free to join and refreshments are available to purchase throughout the night.
Click link below to register your attendance:
https://www.eventbrite.co.uk/e/cafe-conversations-tickets-79003285955 
Read More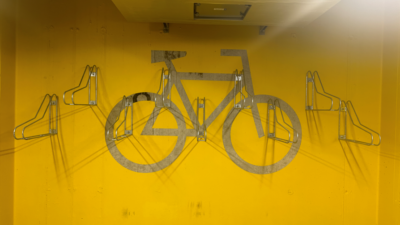 Ewart Building Receives Gold Award for Cycling, With Support From LQ BID
article / Campaigns
18th September 2023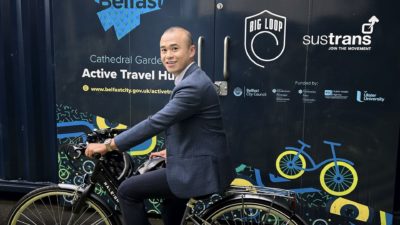 Pedalling Forward – 6 benefits of cycling you might not know about!
article / Campaigns
18th September 2023