Belfast Design Week comes to LQ
7th November 2019
The Linen Quarter BID is delighted to welcome Belfast Design Week to the district this weekend, with a pop up from EMMY nominated and BAFTA winning studio, Sixteen South.
The Belfast based studio is best known for Lily's Driftwood Bay, the multi-award pre-school mixed media animated show about Lily, a 5 year old who lives in a beach hut on the shore with her Dad. Every day, the sea washes up a curious new treasure, which sparks Lily's imagination about what might be happening across the way on Driftwood Bay.
To showcase this story and the favourite red haired character, the Grand Central Hotel is home to the much-loved doll this weekend, which will be on view for guests and visitors to enjoy.
Lily's Driftwood Bay is the first international animated series to be created and produced completely in Northern Ireland and has been sold to over 125 countries, currently airing locally on ITVBe and RTEjr.
This is must-see for those in the Linen Quarter area, so be sure to pop in and take a pic, or better yet a selfie with Lily!
For more information on the showcase, visit http://belfastdesignweek.com/
Read More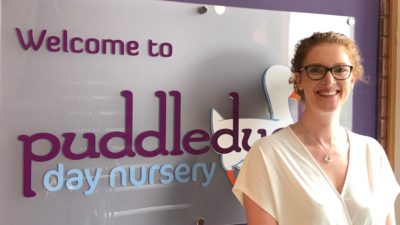 Managing Change As A Parent Returning To Belfast Office Life
article / Partner Stories
17th October 2023